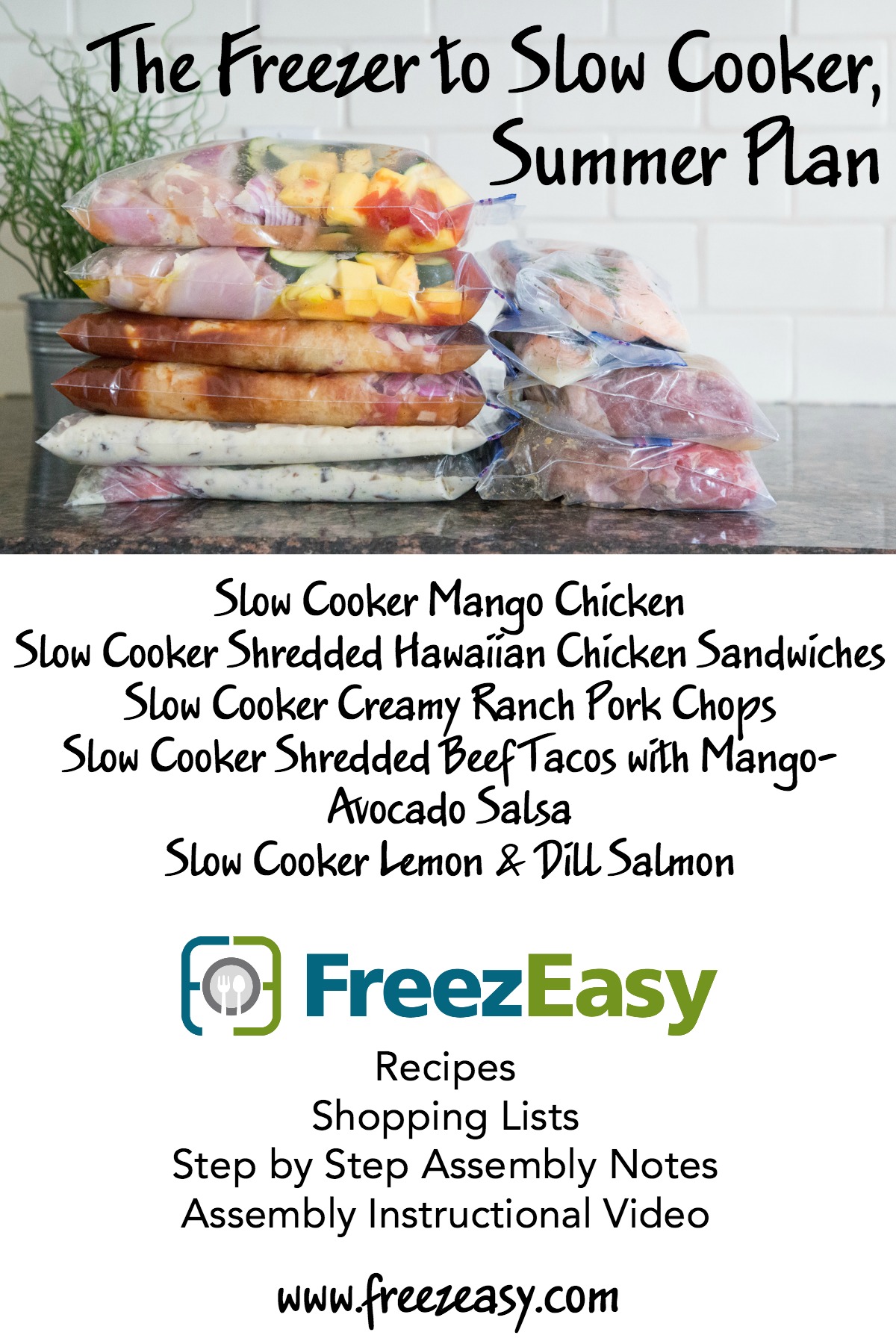 Oh baby…I love having amazing meals like these prepped and in the freezer. It is so so so so nice having meals stashed away in the freezer for those days when I don't feel like cooking, or those days when I have nothing left in my energy reserve, or those days when a bunch of crap happens and you're so tempted to overspend on a meal for your family by hitting up the drive thru.
Kiss that "what's for dinner?" question to the curb with the FreezEasy meal plans!!!
Let me tell you about the meals in the All Freezer to Slow Cooker Meals, Summer Edition Plan from FreezEasy:
Slow Cooker Mango Chicken: The depth of flavor of this slow cooker meal is amazing – chicken thighs (or chicken breasts, if you prefer), mangoes, zukes and tomatoes…simply delicious!
Slow Cooker Shredded Hawaiian Chicken Sandwiches: This is a stunning dinner…it's family friendly, budget friendly…and you'll have cooked chicken leftovers to freezer, or eat later in the week. Serve this on buns or pretzel rolls…for a great "cooked sandwich" meal this summer.
Slow Cooker Creamy Ranch Pork Chops: Holy flavor explosion batman. This recipe calls for a homemade cream of mushroom soup (you can use canned as well!) with ranch dressing mixed in…and the pork chops slow cook the day away in this sauce. The result…your family's new way to enjoy pork chops!
Slow Cooker Shredded Beef Tacos with Mango-Avocado Salsa: This is street taco goodness right here. A simple lime juice and seasoning combo coats the beef while it slow cooks. Once done, you shred it all up, toss with the sauce from the slow cooker…then serve in tortillas with a fresh mango-avocado salsa. (Of course, other salsa or taco toppings work too…but it's especially wonderful with the mango-avocado salsa!)
Slow Cooker Lemon & Dill Salmon: If you've never cooked salmon in the slow cooker, you are missing out. I'll teach you all the tips and tricks for making a delicious salmon in the slow cooker. But please note, it only takes an hour to cook…so do NOT plan to start this in the morning and come home to an amazing meal. Start it just when you get home from work or the pool and snack on some appetizers while it slow cooks for you!
To make this super simple and easy for you, every FreezEasy Meal Plans contains recipes, a variety of shopping lists, assembly notes, assembly instructions, assembly video and printable labels sheets. (See example below.) You'll have these 10 meals put together in no time…well, about an hour to be exact! 😉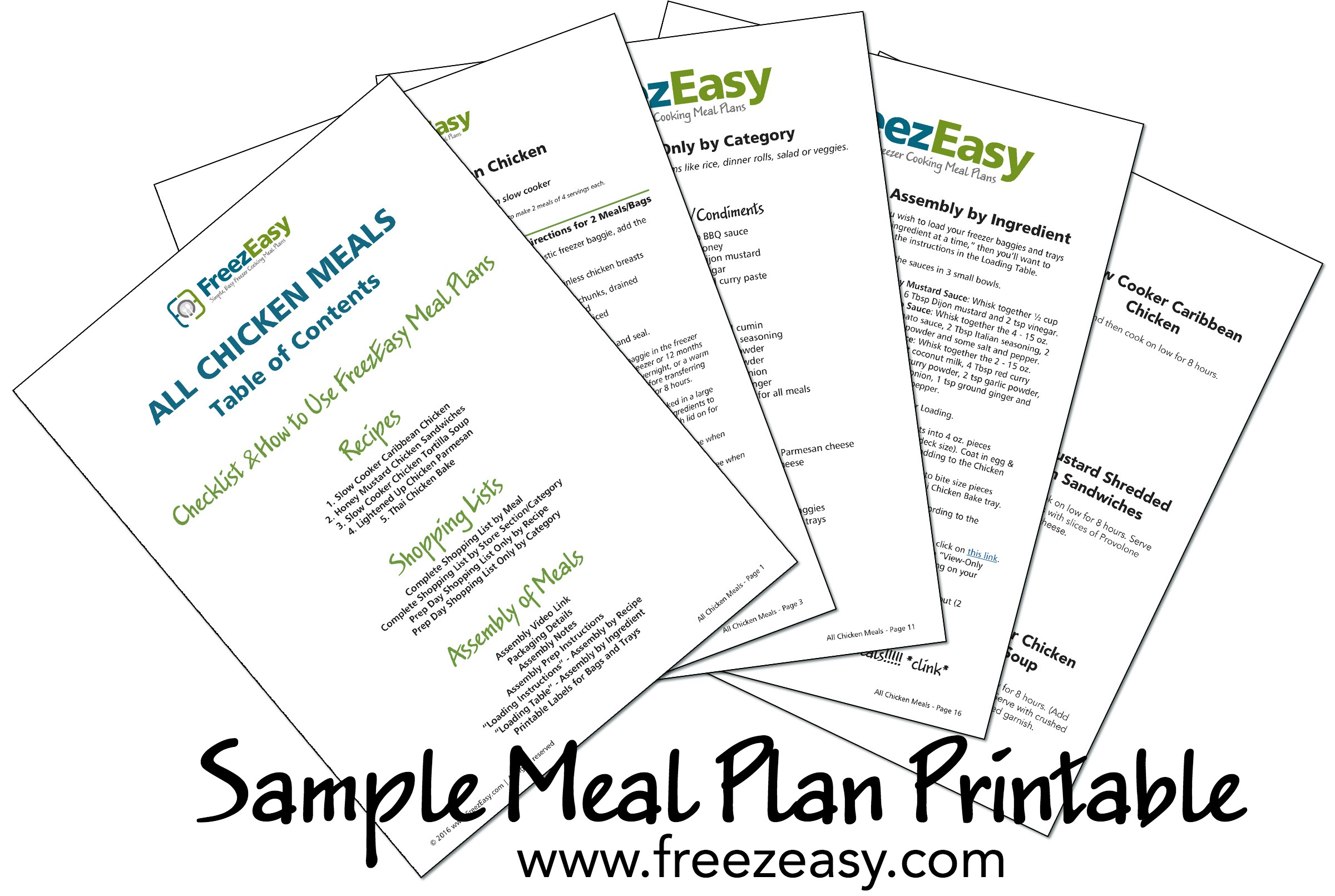 Let's get the dinner hour under control again with these amazing and delicious freezer meals! Get yours now!